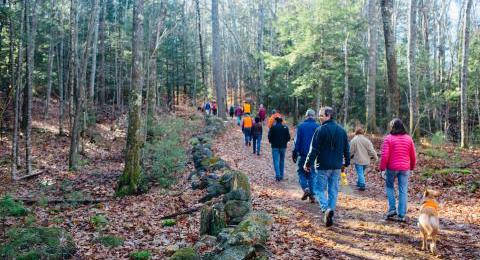 One of the best ways to promote protection of natural areas in your community is to get everyone outside enjoying conserved land. Community engagement on conservation land provides an important link between conservation groups and the communities they serve.
At a basic level, engaging people through guided walks promotes awareness of the location and prevalence of conservation lands, and reminds people of the value of these community resources. Many people are nervous about exploring a new place, and a guided nature walk is a great introduction to trail systems and permitted uses on a property. This engagement also allows communities and conservation groups to identify new audiences and inform people about their work, creating a sense of community that can help foster support for future conservation efforts.
Hosting an outdoor event is a fun way to bring the community together to learn about and enjoy wildlife habitat, increasing awareness of the value of community-based natural resources.
More Information